When I was a kid, running was a lot of things. It was an integral part of playing soccer, a form of punishment doled out by a father trying to quell my hyperactivity, and a means of survival necessary for escaping neighborhood bullies. Whatever motivated my movement, the way in which it was measured remained constant. The mile. Not two, not three, and certainly not 26.2. Just one would do. The exact distance from the park to the safety of my driveway. But, it had better be fast. Really fast. Especially if it meant keeping my underwear out of my buttcrack.

We've all developed our own ways for measuring how we run, whether it be in time, distance, or the amount of fun (or pain) evoked. Nonetheless, the mile remains the coveted distance, the measuring stick for any distance great or small.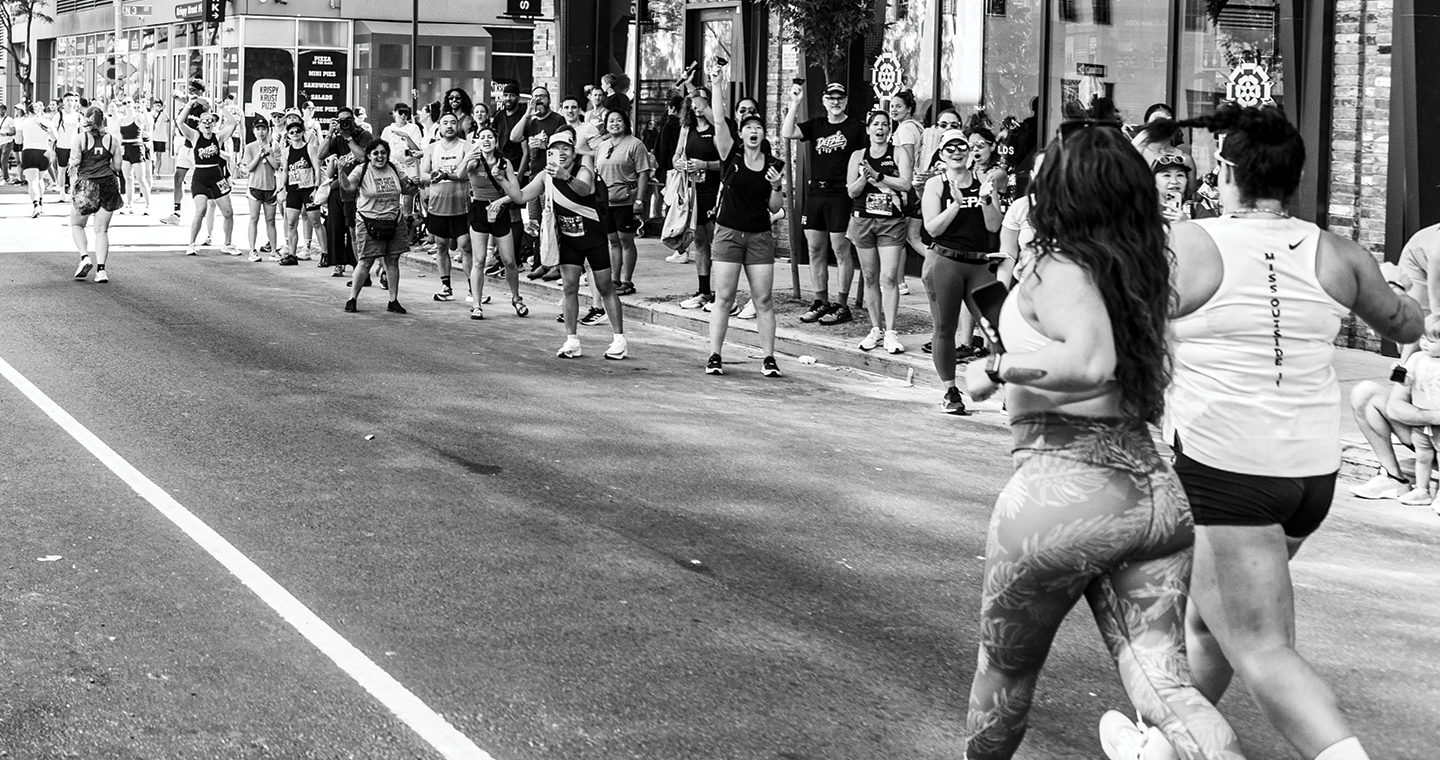 Approaches to running the mile are as varied as the runners who run them. With the BKLYN MILE now in the rear view mirror, I wanted to dig into the brains of two fellow Ciele FRNDs and FAM, Samantha Dong & Thomas Fafard, to learn a bit about their personal relationship to the mile and how they chose to attack Brookyln's shortest and fastest race of the year.

Do you remember the first time you ran a mile and how it felt at the end?

Samantha: I probably ran my first one mile when I was around 34 -35 years old in NYC at one of the group runs. It was fun to meet people and to run with my friends. I definitely didn't like the running part itself because it was challenging for me.

Thomas: As part of the Boston University Last Chance Invitational, on February 28, 2020, I ran the legendary mile event for the first time. My coach and I had targeted this event because of the depth of the runners registered for it, which would favor me in achieving the famous "sub 4 minutes". I was lucky but surprised to find myself in the fastest wave, alongside Olympic champion Matthew Centrowitz. Sadly, it wasn't the most positive experience, as not only did I miss my target time (4:09.82), but I also injured my calf.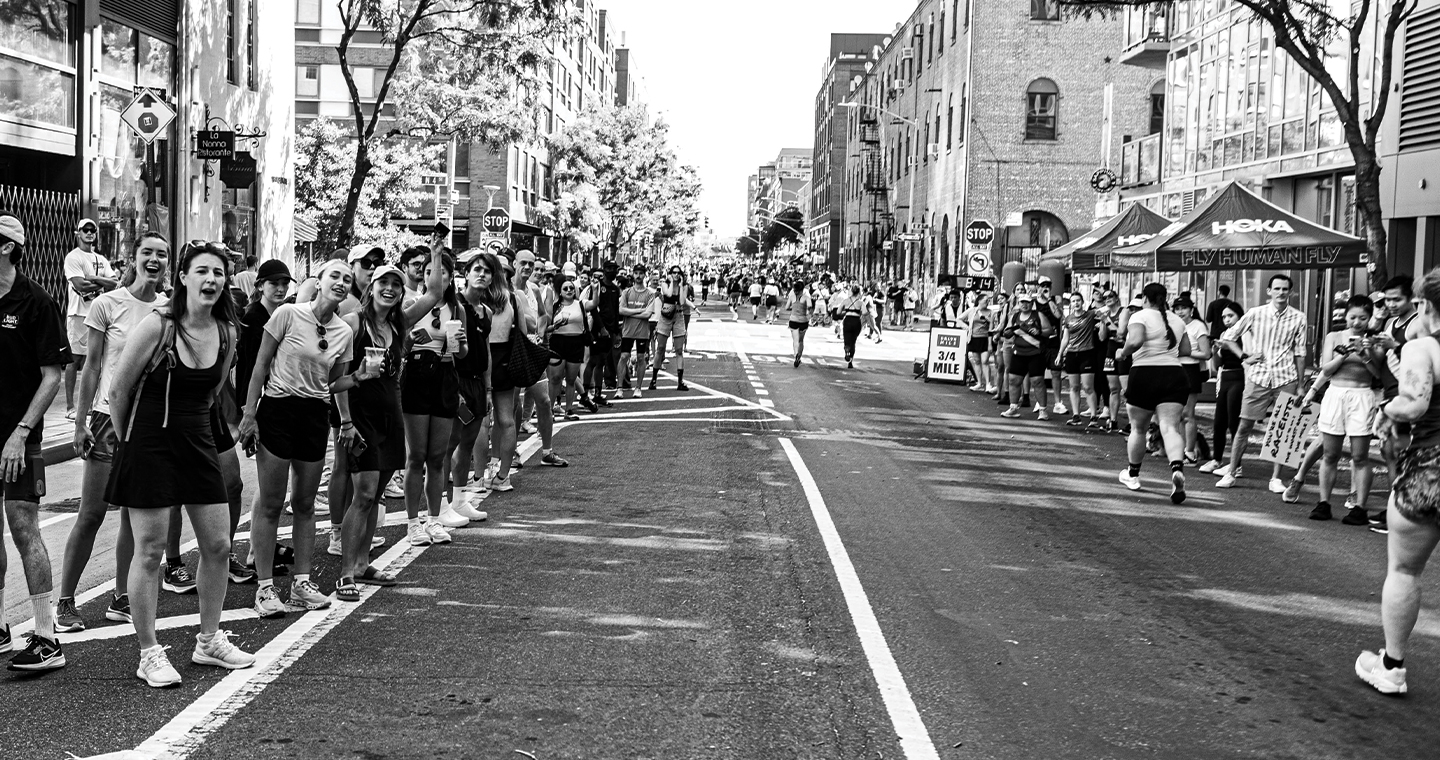 How did your relationship to running evolve after that initial mile?

Samantha: I started to run consistently in November of 2020 during the pandemic for my mental health. Running a 5k was intimidating for me back then. I started slow and short. Gradually my body got used to running and I built up my base. It did take a while for me to understand why my coach Tim Decker told me to train in certain ways. I am grateful for all his advice. I was able to run my first Boston Marathon last April thanks to his coaching. I am also looking forward to running it again next year. I have ran five marathons and one 100k trail so far. So I guess I am an ultra trail runner now!

Thomas: Since that first experience over the mile distance, I've learned to deal better with pressure and not to be intimidated by my competitors, despite their track record. These lessons have served me well in recent major championships, such as the PanAm cross-country, NACACS (5000m) and even the Canadian Track and Field Championships, where I finished on the podium in each of them.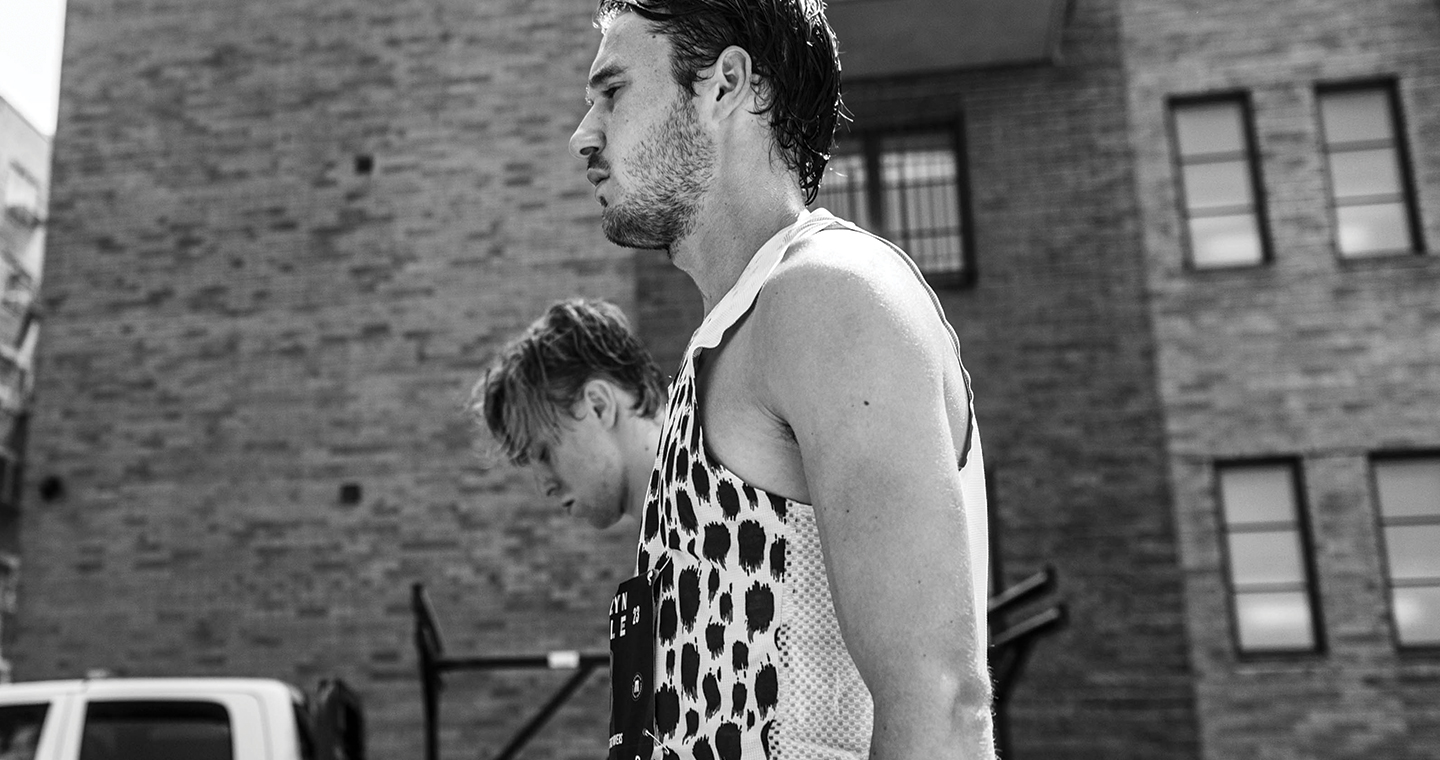 How does the mile distance fit into your current training routine?

Samantha: My training plan for a fall marathon was on pause due to some knee issues. I was going to use the one mile to experience something new, to challenge myself and to have some fun.

Thomas: I'm a runner who specializes in the 5000m distance in track and field. So when I take part in mile races, it's more often than not part of a training block for a race at my preferred distance. Running a 1500m or a mile allows me to train my speed, which helps me to finish my 5000m race.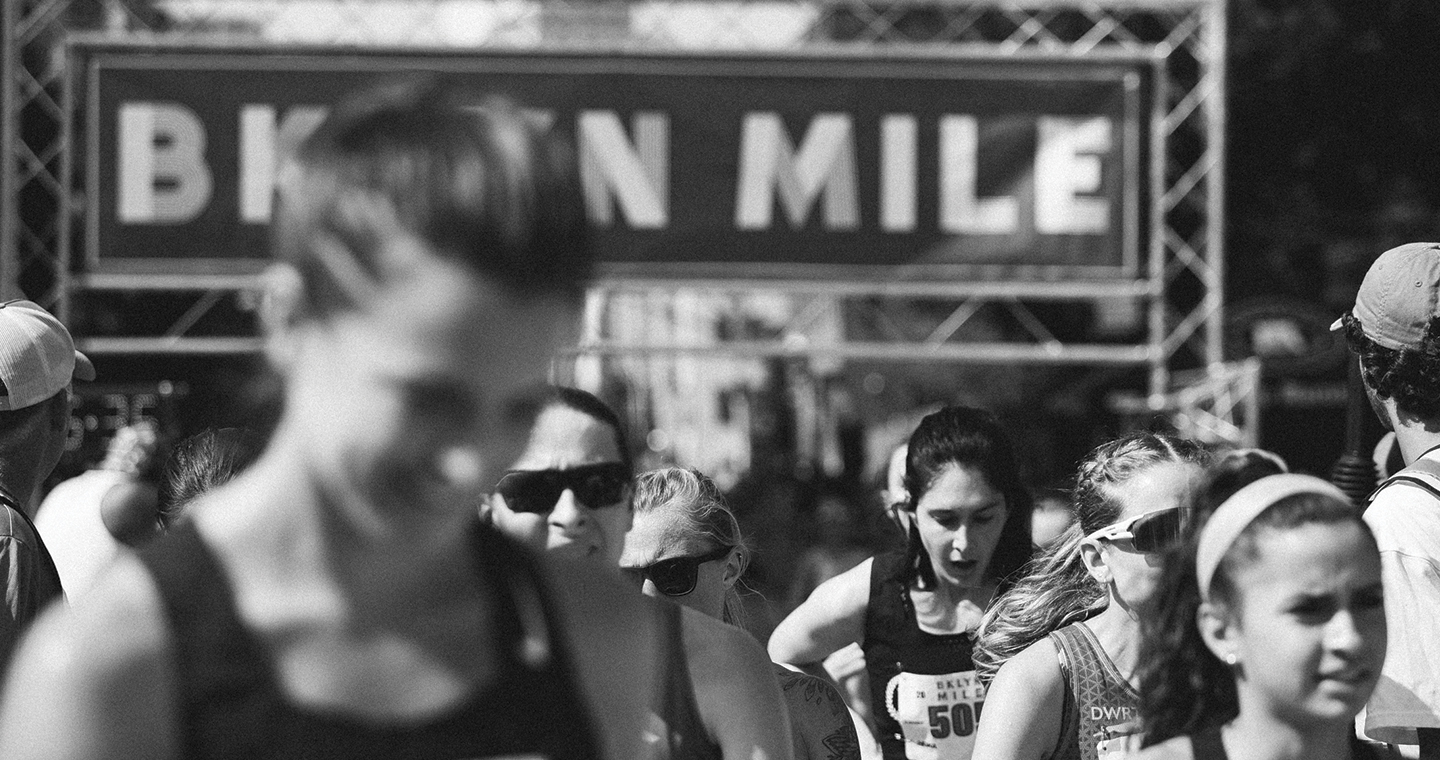 How did the vibe of the BKLYN MILE differ from the races you normally do?

Samantha: I didn't get to run the race unfortunately. Sadly, I had to pull out at the last second. But I heard the vibe was amazing and it's really fun. I am looking forward to experiencing it next year.

Thomas: BKLYN MILE was a really trippy experience for me. Having a crowd of supporters all along the mile course is different from what I'm used to in athletics, even if I'm running in circles on a 400m track. The atmosphere on the road is more festive, which takes the pressure off.

my experience at BKLYN MILE has validated my desire to add more road races to my competition calendar for the next few years.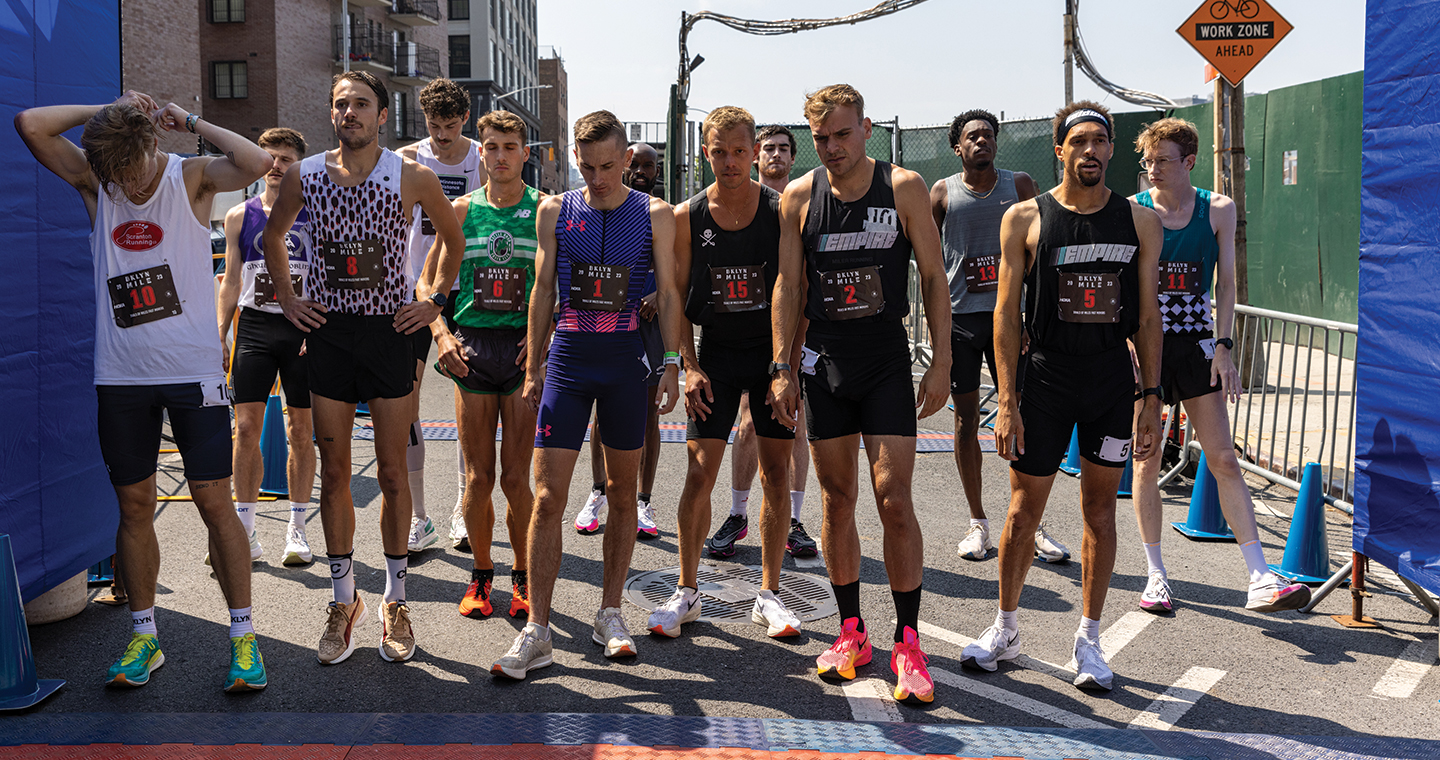 What was your strategy or objective for the BKLYN MILE?

Samantha: I was aiming to run sub 8 due to my knee condition. My strategy was to have fun, embrace the energy and enjoy the vibe while looking good.

Thomas: My outdoor track and field season ended at the Canadian Track and Field Championships on July 30. BKLYN MILE was therefore an extra competition for me before my "offseason". So my main objective was to have fun at this distance and on the road. I knew who I was up against in this race, so I knew that finishing on the podium was going to be a tough but realistic task. So I'm really pleased with the performance I put in on Sunday August 6, finishing on the third step of the podium. I can say that my summer ended on a positive note.
regardless of who you are, why you run, or which distance you prefer, the mile is likely to be those penciled lines on a door frame used to calculate your growth as a runner year after year.
Not everyone will approach the mile with the same ferocity, necessity, or nonchalance. It might be somewhere in between. But the things we can probably all agree upon and recall is that first mile we ran, how it felt, and the way in which it continues to shape our relationship with running and how it works to measure the progress we make along the way.