from lumberland with love
In Glenn Spey, NY, magic hangs in the mornings under the sycamore trees. You can feel it in the wet grass, trudging up the hill from the bunks to the turquoise gemstone of a swimming pool where we meet to train. You can feel it on the private dirt roads as the cacophony of cascading foot strikes reaches resonance. You can hear it through thin bunk walls, as hushed conversation and stifled laughter eclipses lights out.
the magic is omnipresent and tactile, as real as the morning fog or a painted sunset: it's cross country camp.
That magic is the synthesized excitement of a new season, built from the scaffolding of summer training, and Radix Running is the proverbial "lapping of the watch" in preparation for the season's arrival. It's where the fledgling sprouts of summer training grow their roots deep in the soil, cementing their place for the months of work and growth to come.
We at Radix believe that high school running camp has the power to change a young athlete's path. It did for me, creatively and athletically instilling a sense of self belief I still hold onto to this day. And I hope it does for the wonderful harriers we work with every summer.

Radix was founded in the late August of 2017 with the sole focus of empowering young athletes to "grow their roots" in our sport. Open to all but focused primarily on the New Jersey High School running community, the camp has steadily grown since its inception. We hope that through our unique programming, our athletes immerse themselves in both competitive training and running culture. We hope to communicate that every athlete has a space in both realms. If you run, you are a runner. And if you are a runner, then you are to be welcomed into our community.
Whenever I think about Radix, I recognize that the experience is different for every single one of our campers, but I'm overwhelmed with pride when reflecting on how we build our programming. It's always for the kids. Camp is built with a mix of inspiration and community-driven moments, punctuated by an incredibly hardworking staff and a passionate set of speakers. From artists and creatives who make work through the "runner's lens", to pro-athletes and industry representatives, the Radix family is built by lifelong runners dedicated to sharing their passions, and by the energy and enthusiasm of our athletes.

At camp, we talk about setting goals, and what it's going to take to achieve them. We talk about being good teammates, and what it takes to build up those around you. We talk about training, and why we do the things we do. We talk about next steps: What does it take to make varsity? How does it work to run at a college level? And how does one get there? What happens after that? Through everything that we talk about, it's always infused with passion. We love running and we hope that our unbridled affection is so contagious that some of our athletes will find that love too.
During camp we train hard, double sessions, monstrous hills. We cross-train, we do core, we don't skip the little things. We set the standard for excellence.

In addition to the miles, we take time to create and explore our relationships with running through a multitude of creative mediums. This past year we held breakout sessions on cartooning (lead by the one and only @theorangerunner), and on photography (lead by yours truly). I treasure these moments as they give our athletes the opportunity to explore the often-subtle intersection of art and athletics.
We also play. What would camp be without dodgeball, and a knockout tournament under the stars? We launch eggs into the stratosphere during the egg toss, we race a 4×4 in size 40×40 jeans – you know, all the normal stuff.

At the end of the day, we build camp as a place for growth. It's for pushing yourself a little bit harder than you thought you could go. Maybe it's running an extra rep on the workout, or making friends with the kid from a different school you race against every weekend. Those small moments are the seedlings of our running community. Those that take root are our future, so we must tend to them if we want the forest to prosper and grow for the years to come.

At Radix, camp is about "growing your roots." We recognize that no one becomes a runner overnight. It takes years of tender care for those roots to be strong enough to take hold. So we, at camp, aspire to be a watering pail filled with empowerment, inspiration, and excitement. After all, it's for the future of the forest.
We couldn't do Radix justice without sharing some words directly from some of the members of our community who make camp special for the rest of us.

"For me, Radix meant a time to meet new people who share my love for running, and a time to spend bonding with my team." – Robin Roth.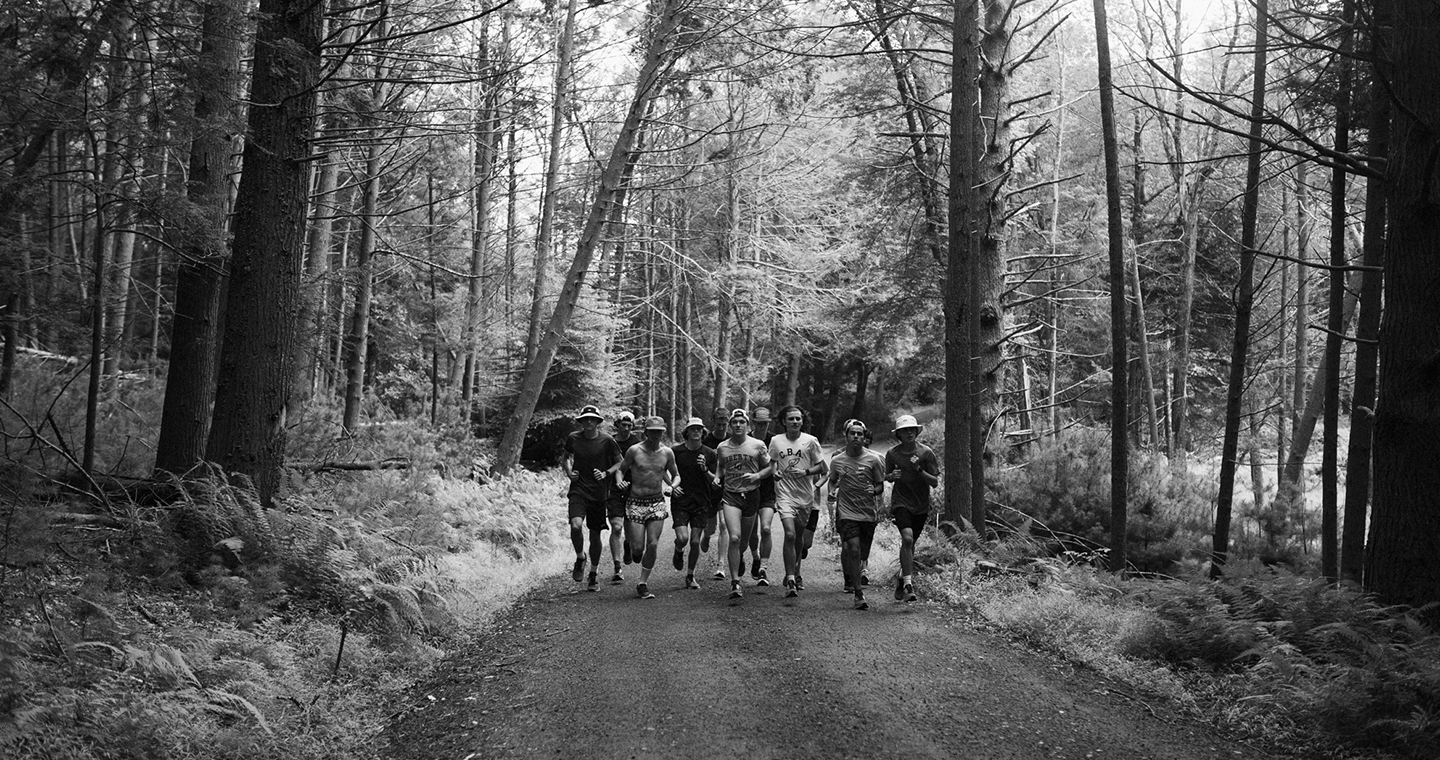 Radix getting cancelled in the summer of 2020 was pretty devastating for me because it was by far my favorite week of the year. Because of this, being able to go to it this year one last time made it all the more special. Getting to train with my teammates and other elite runners/counselors in the mountains while also learning about the sport from some really awesome people in the running community brought me even closer to the sport and made my love for it grow. Getting to hang out with my boys for a week and have fun together was the best team bonding experience ever.
I am not exaggerating when I say that this camp brought me the greatest times of my life.
I will cherish the memories I made and the experiences that I had at this camp for the rest of my life. – Kyle Hill, Christian Brothers Academy

"There are certain rhythms of life when you are involved with high school cross-country and track; early October weekends at VCP, lung burning races during indoor track, losing your voice cheering at Penn Relays in the spring and loving life at running camp in the summer. Radix puts an exclamation point on summer training and opens the doors to an epic XC season. We ask the campers to dig deep and bring the best of themselves each day. Camp days are long but rewarding. Each day is guaranteed to make you better, but not always for the reasons our athletes think. We all become better over the week because we are surrounded by people who are care more about their teammates than themselves. The ethos of making each other better allows everyone to grow their running roots." – Michael Mazzaccaro, Camp Founder and Director

"My Radix experience was really so inspiring – and I'm not just saying that. Coming off a period of struggling with running a bit and coming back to it but not fully being in love with it again, I came to Radix and it was really the atmosphere I needed to remind me why I love this sport. It was so magical to be around a community of people who can bond over going out there and getting better each day and who love running so much just for the sake of it. It was such a blast, I'm so glad I met so many other cool people in the running community & it was the inspiring atmosphere that reminded me why I love to run." – Emily Virtue, Columbia University