through movement and action
story: lecia mancini and alex quenneville

—

There's been a lot of depressing news this year. While some people have "thrived" from being forced to stay at home and spend more time with their families, for others it was a living nightmare.
the ugly truth that wasn't forefront in the media this year in particular, was the fact that many women were now locked in with their abuser with no way out.
Quebec was hit especially hard by Covid. From the lockdown to the curfew to the many people that got the virus — everyone felt trapped. The world has been turned upside down from social injustices that were brought to light this year. Some movements were (rightly) covered in the media and other atrocities continued to happen behind closed doors.

It was Alexandra who first got the news from a notification on her phone. Quebec had lost another woman to femicide, the tenth one of the year. Numb, dumbfounded, helpless, and furious… Why was this happening? When she found out about this most recent tragedy she wanted to scream but more than anything she wanted to do something about it. And when the rest of us found out, we all agreed that we needed to help these women who were, and continue to be affected by domestic violence.
alex, like many people, deals with many emotions through running.
In pain, joy, and anger, so that's what she did that night. She met up with our crew, PREfontaine Run Squad in Parc Lalancette, Montreal and presented us with a plan of action. We agreed on a plan — "pick your own adventure" with the total distance to amount to a marathon (42 km) raising money for La Dauphinelle, a shelter for women and children who are victims of domestic violence.

La Dauphinelle's mission is to provide a safe haven for women who are victims of domestic abuse, and those who are struggling, as well as for their children. They also provide professional psychosocial support so they can regain control over their lives, stand on their own two feet and realize their full potential.

By this point in the pandemic, everyone was starving to hit that familiar pavement and run a race. Even though running and fitness weren't cancelled, there's something about having a goal that lights a match under your butt to train and then go do the damn thing. Plus, we knew our crew would be the perfect team to bring this idea to life.
for our mental sanity, we needed movement and community more than ever. this was an event that would bring all of us together.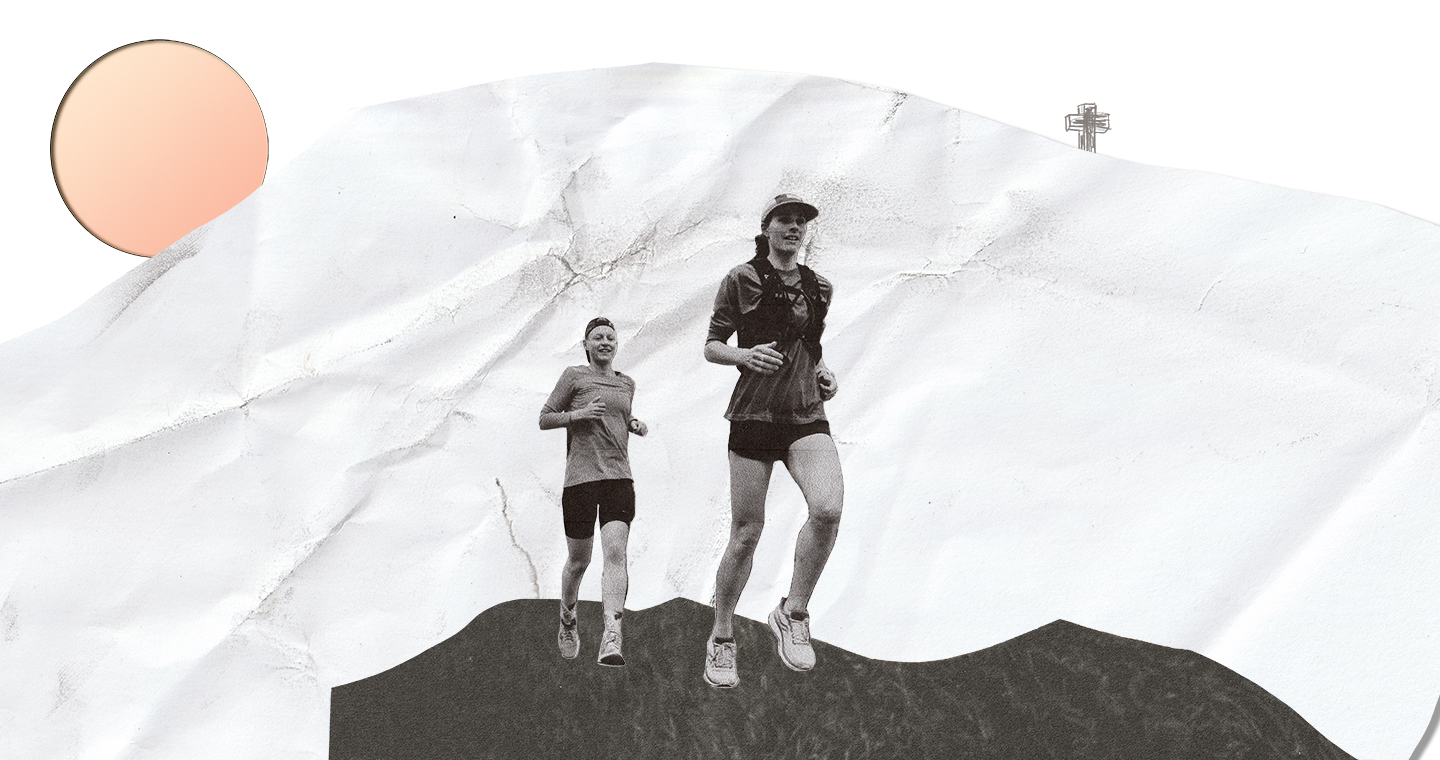 Alex came up with the plan and set the ball rolling, Vero was in charge of creating social media posts, and I was responsible for reaching out to local brands to partner with us. The crew instantly rallied behind this idea and jumped into fundraising mode. To make it more interactive and add an element of fun, people were encouraged to set bids on the runner of their choosing. For my bid, I set it at a toonie per kilometer. Some of my donations were rounded up so I thought it would be only fair that I, too, round up my total distance to 50 km.

We were so fortunate to have incredible support from companies who wanted to sponsor our event with prizes and add a little incentive for the runners. Lululemon gave two head-to-toe kits to two lucky people who donated over $150, Ciele provided hats for the top three fundraisers, Robin Des Bois provided socks, Saucony gave gift bags, NAAK Bars kept everyone fueled, and Balmoral provided awesome athletic gear. And one of our artistically talented runners, Hann Simard, draws beautiful illustrations of women and I asked if she would auction off a drawing of a woman for the charity. Having all these sponsors come together and support this cause was so moving.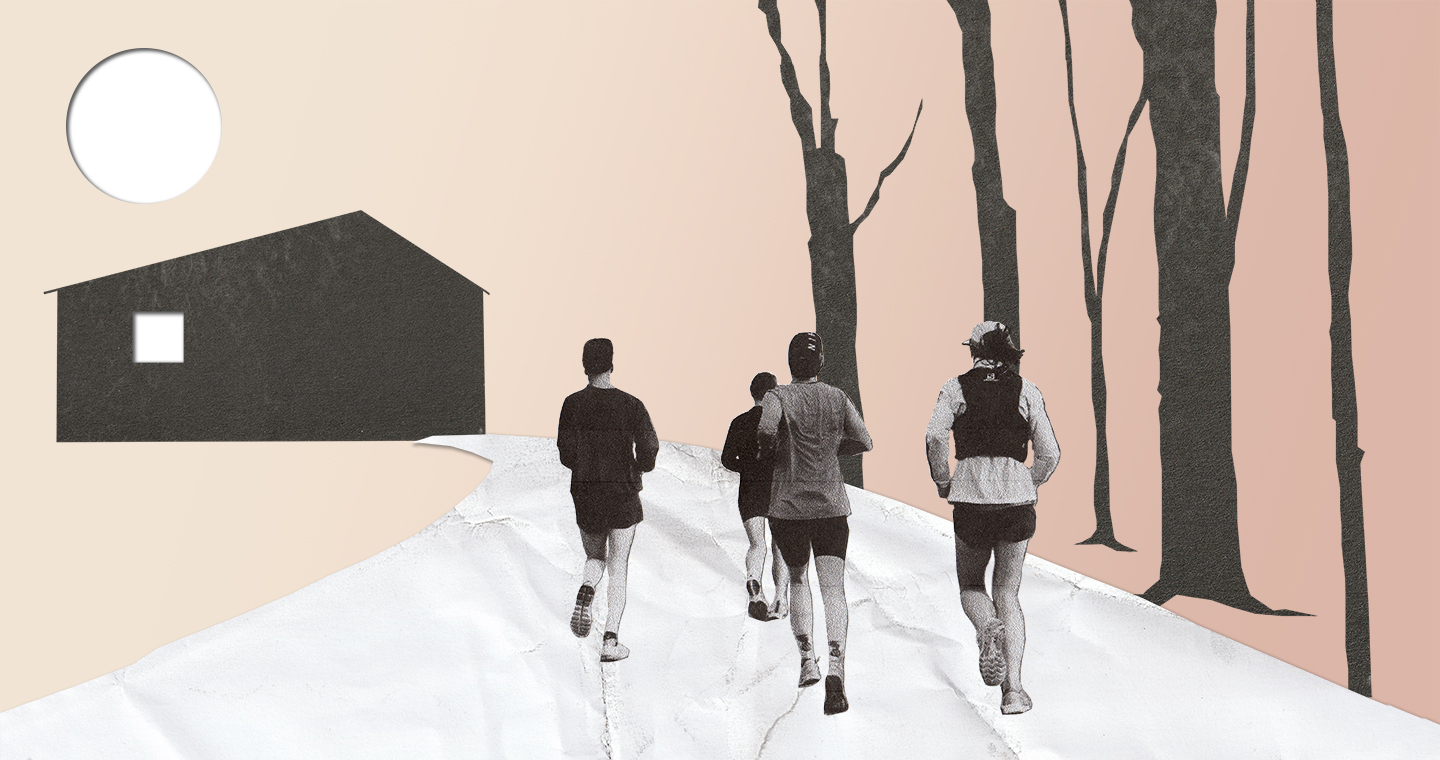 The course we selected for the run was Mount Royal. It's a small mountain and cultural oasis in the heart of Montreal and it felt fitting to honour and support these women who face mountainous battles every day in a spot that brings Montrealers together. The plan was to run the main path of Mount Royal four times with an extra loop at the top. Thankfully, I wasn't the only runner set to do the longest distance, so at least I had some company while pounding the ground for five hours…

Although it wasn't a traditional race, I was nervous. I paused to think about what this event meant to the people that have gone to hell and back, I dug down and got ready. It wasn't about how far I could push myself or achieving a personal best. It was for the women and children who have experienced real pain and sorrow in their lives. (Although, I do have to give a shout-out to some of the runners for reaching the longest distance they'd ever done!)
through movement and action, we were raising awareness for those who had lost their voice and needed some help to get back on their own two feet.
Having the event on Mother's Day was intentional. Although it can bring up all sorts of emotions for people, it was a reminder of all the strong women around us. And whatever the relationship is with one's birth mother, there are usually other female figures that have had an impact on our lives and brought us to where we are today.


In total, our small but mighty running crew raised $13,446 for the women's shelter through our event. Will this become an annual event? Maybe, maybe not, but that doesn't mean we're going to stop being passionate about social injustices. We don't want a running event to feel like routine or a habit just because — it loses its meaning. We're going to keep moving with what moves us.