Running is an uncomfortable sport with the objective of moving as fast as humanly possible without falling short or fading.

The mind tends to shut down before the body, lactic acid builds up, breathing increases, and nausea sets in. There is an obsession with pace, performance, and time. Many athletes dread this discomfort and opt out of the sport entirely. Others try to run fast to make the total duration shorter.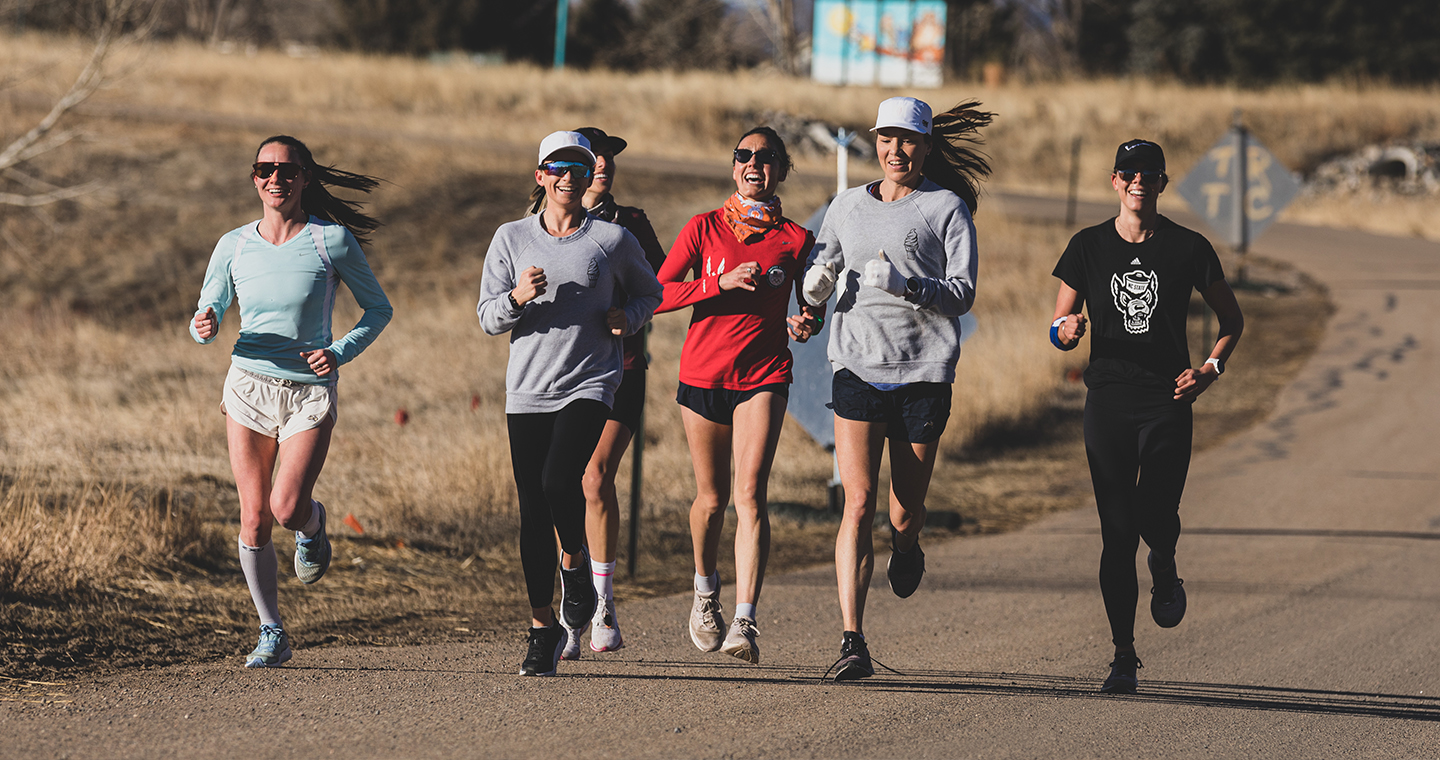 running doesn't have to be hard.
In fact, it can be very comfortable, conversational and even enjoyable. The simplest solution is to slow down the pace and run soft to enjoy the scenery, the company, and the miles along the way.

Here at The Track Club (aka TTC), we embrace nothing more than the soft, hour-long recovery run that we use to reset our bodies between workouts, hard efforts, and long runs. The Track Club is a running community of elite and sub-elite runners balancing full-time jobs while attempting to train at the highest level. We are all chasing lofty goals, from Olympic Trials qualifiers to national teams to podiums of a world championship, but none of us check the box 'professional runner' under our occupations. We live and train in the mileage mecca of Boulder, CO, tucked below the foothills of the Rocky Mountains, in the shadows of the jagged Flatiron peaks. The world's leading endurance athletes flock to our small city with big town vibes for its high elevation, consistent sunshine, dry conditions and generally mild winters. Whether Boulder is a place to call home or just a temporary base for a training block, many of the best runners around the globe take up residency here at some point or another.

Unlike many other groups in the running world, we put an extra emphasis on running soft. What is running soft? It is simply the opposite of running hard. This may seem like the most basic concept, but in a hypercompetitive world filled with Strava segments, course records, and internet trolls, the idea of celebrating running soft is hard to fathom.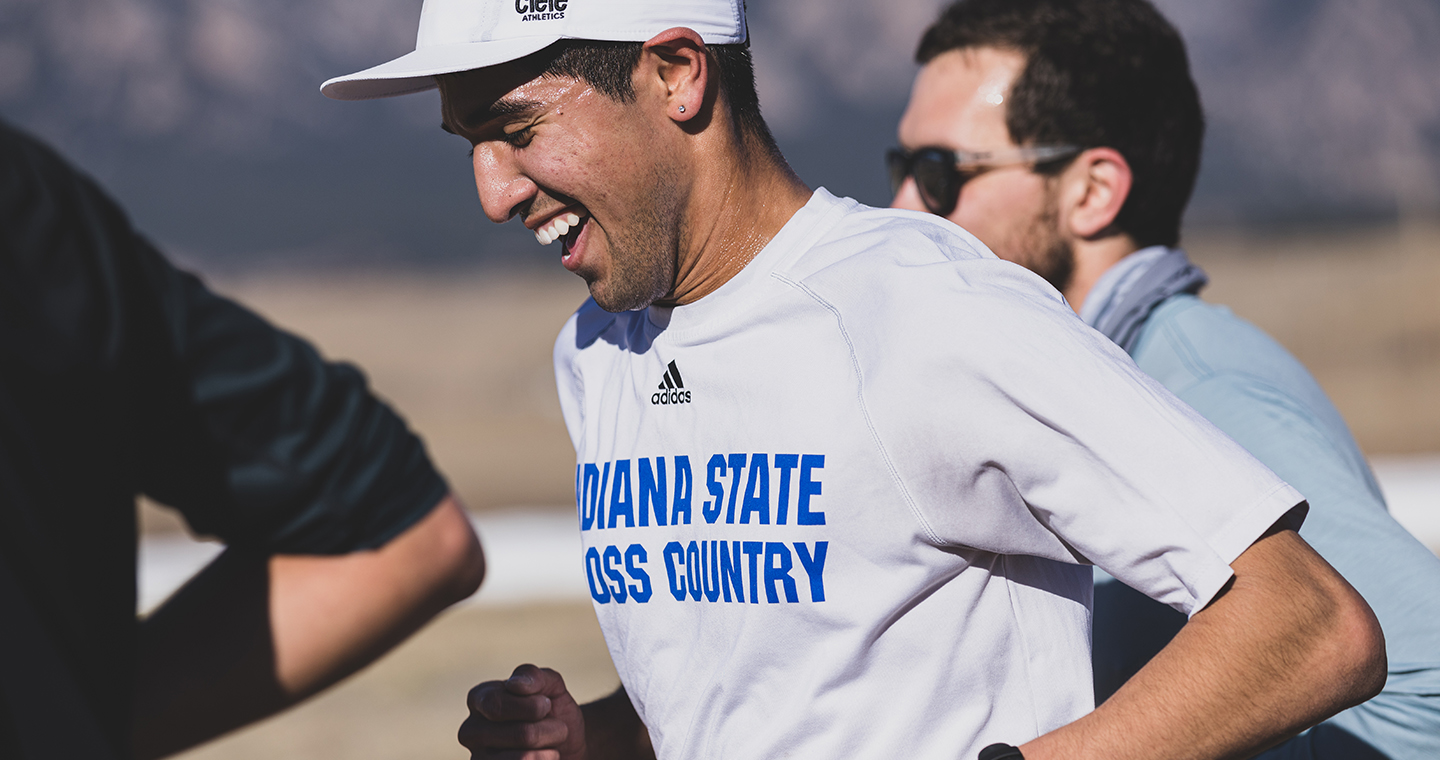 one of the biggest misconceptions amongst runners is feeling that they always need to run hard.
It is probably the reason a lot of people claim to hate the sport.

Running doesn't have to be a hard activity. In fact, runners benefit more from running slowly to get the blood flowing and the heart pumping, without unnecessary strain to the body. Matt Hensley, who coaches TTC athletes under his Boulder Underground umbrella, preaches this concept as one of his key training principles.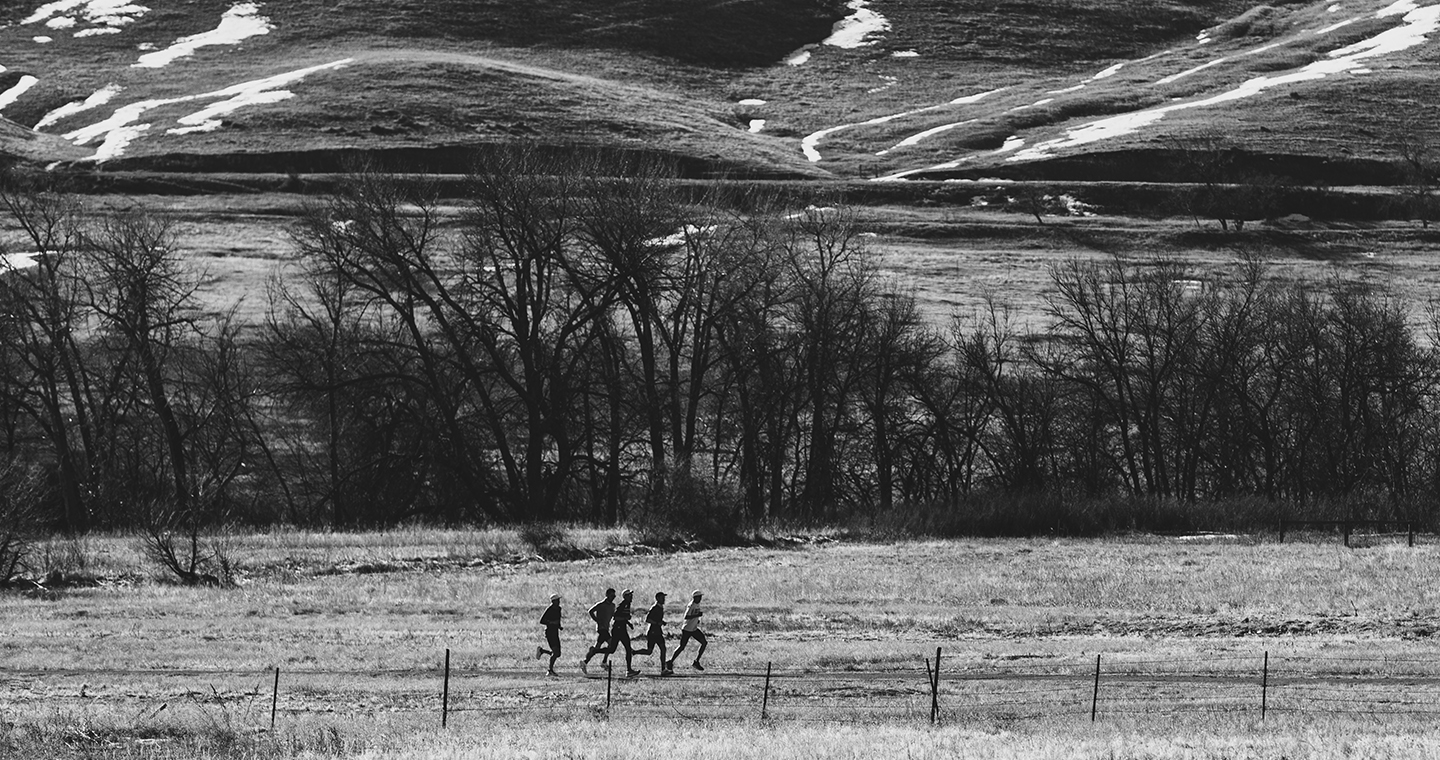 "easy days are meant to be easy."
"Running soft helps develop structural integrity, capillary development, mitochondria development, increase myoglobin content of muscle fibers and accelerate the recovery process."

The Track Club's Tansey Lystad represented Team USA at the 2020 Pan Am XC Championship where she placed sixth overall. She is currently juggling her full-time position as a high school science teacher with hitting an Olympic Trials qualifying standard on the track.
when tansey ran division I in college, her teammates couldn't believe how slowly she ran on her easy days.
"I was very lucky to have the idea of running 'soft' ingrained into my training from a young age. When I got to college, I would often be dropped on easy days because I would run so much slower than most of my teammates. On the way to a run one time, I had a teammate ask to run with me by saying, 'Tansey, you run… conservatively, right?' at which point I laughed and said yes she could come run slow with me. These days, I wear this conservative approach as a badge of honor. We work so hard on the other days of the week that the soft hour is my chance to slow down and truly enjoy the run. I'll be the first person to call it out if people are pushing the pace on the first mile of the soft hour."

For pro runners, Boulder provides the tools to produce and fuel greatness, from body work to strength coaches. Despite the abundance of support, as working professionals, it can be difficult for us to take advantage of these services in order to offset fatigue. This is why we put an emphasis on maximizing recovery on our easy days by running soft. Our schedules are set between the hours of nine and five, sometimes earlier, and we squeeze in practices before work regardless of the weather.

Our past month has been plagued with temperatures far below freezing, and random snowstorms have made it difficult to stick to our planned training. A traditional training week consists of speed and strength workouts on Mondays and Thursdays, a medium-long run on Tuesdays, and a long run on Saturdays. Wednesdays and Sundays are soft days and Friday is an optional rest day (or extra soft day). During the bad weather, we crammed workouts between snow storms and ran easy when the conditions were too slick or deep to go fast. Many of the professional groups in the area were able to escape the cold for training camps in warm climates, while we were faced with the daily question of 'how many layers is our workout going to require?' This is in no way a complaint, but rather the reality of balancing a lifelong pursuit with a full-time career.

While running is certainly a large part of the culture here, many individuals refute the categorization of being a "runner." People often exclaim that they are not fast enough, they only run a few days a week, or it is just for fun; therefore they are "not a runner". The word becomes even harder to distinguish in a town painted black and white between people running to be the best in the world at their discipline and people running casually for fitness. In a city centered around the uber elite, it is often difficult for the recreationalist to feel accepted or embraced by the sport. The Track Club falls somewhere in the middle and is working on filling that awkward grey space with a bit of color.

That is why we invented Soft Hour.
soft Hour is an easy hour-long run filled with good conversations, positive vibes and enthusiastic people from all walks of life. The word "soft" is an umbrella term for pace, terrain and light-hearted chatter. We run easy paces on soft services to pad our bones and muscles.
Although TTC members have always been conditioned to run soft on our easy days, Soft Hour actually came to fruition when a friend of the group asked to join us for a run, but was afraid that she wouldn't be able to keep up. We reassured her that we would only be running a "soft" "hour". From that day forward, Soft Hour took on a life of its own. We began inviting runners of ranging abilities to join us on our recovery runs.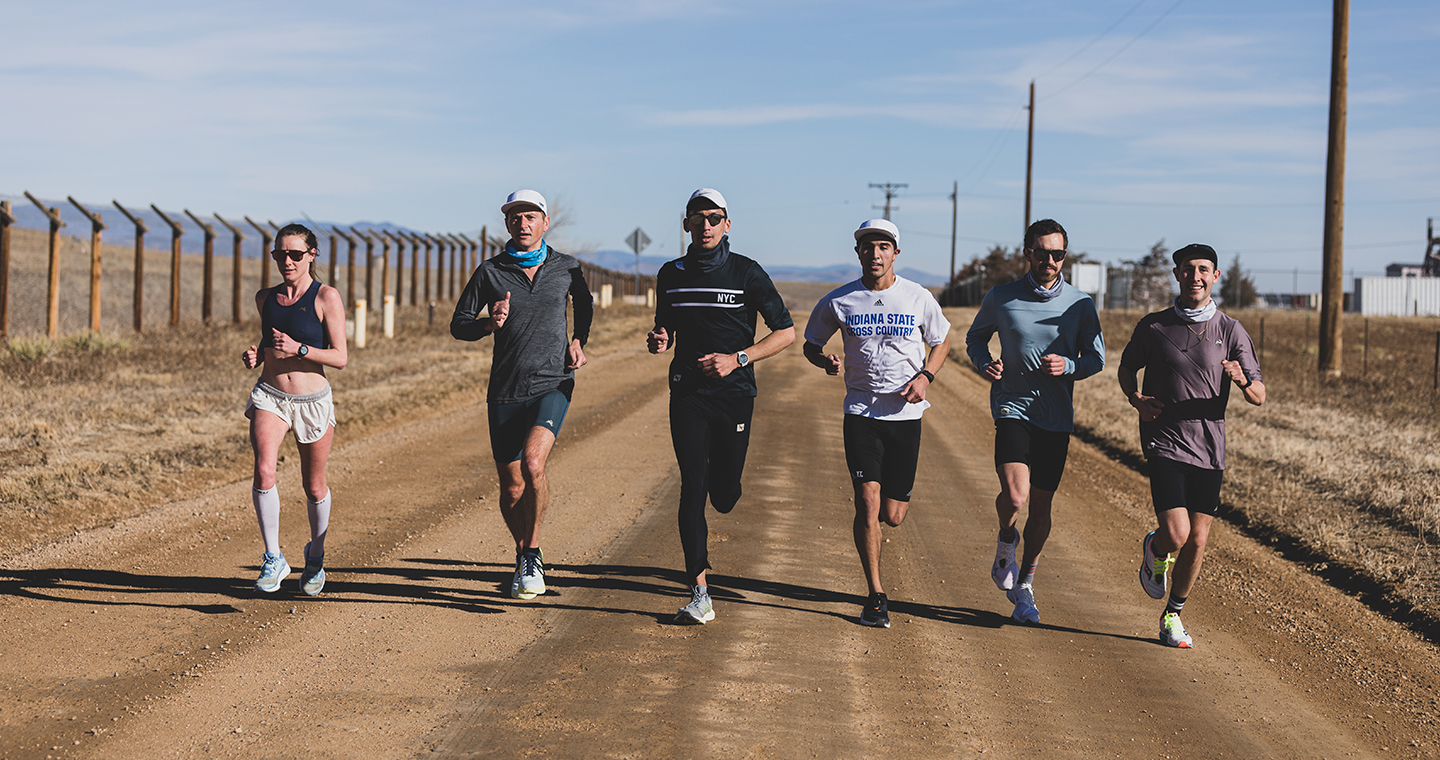 Today, soft hour is an all-comers event where the recreational runner does not have to worry whether they can keep up and the professional runner has a reason to slow down.

From years of working with other coaches and athletes, Coach Hensley recommends that all recovery runs be a minimum of two to three minutes slower than our current 5k pace. There is no consequence for running slower so our group tends to stick to the latter end of the spectrum. As a golden rule, we are only as fast as our slowest person. Pace differs greatly for every individual, so we try to be accommodating to everyone that tags along.

COVID-19 has played another huge role in the formation of Soft Hour. As businesses shuttered their doors, schools closed and local governments forced residents to stay indoors, outdoor exercise removed an exception to rules. Soft Hour turned into our only social hour. It became 60 minutes of real human interaction. Although we remained socially distanced and wore face coverings, it was still an escape from the confinements of home and real human interaction outside of a Zoom window.

From this we were really able to appreciate running at its purest form.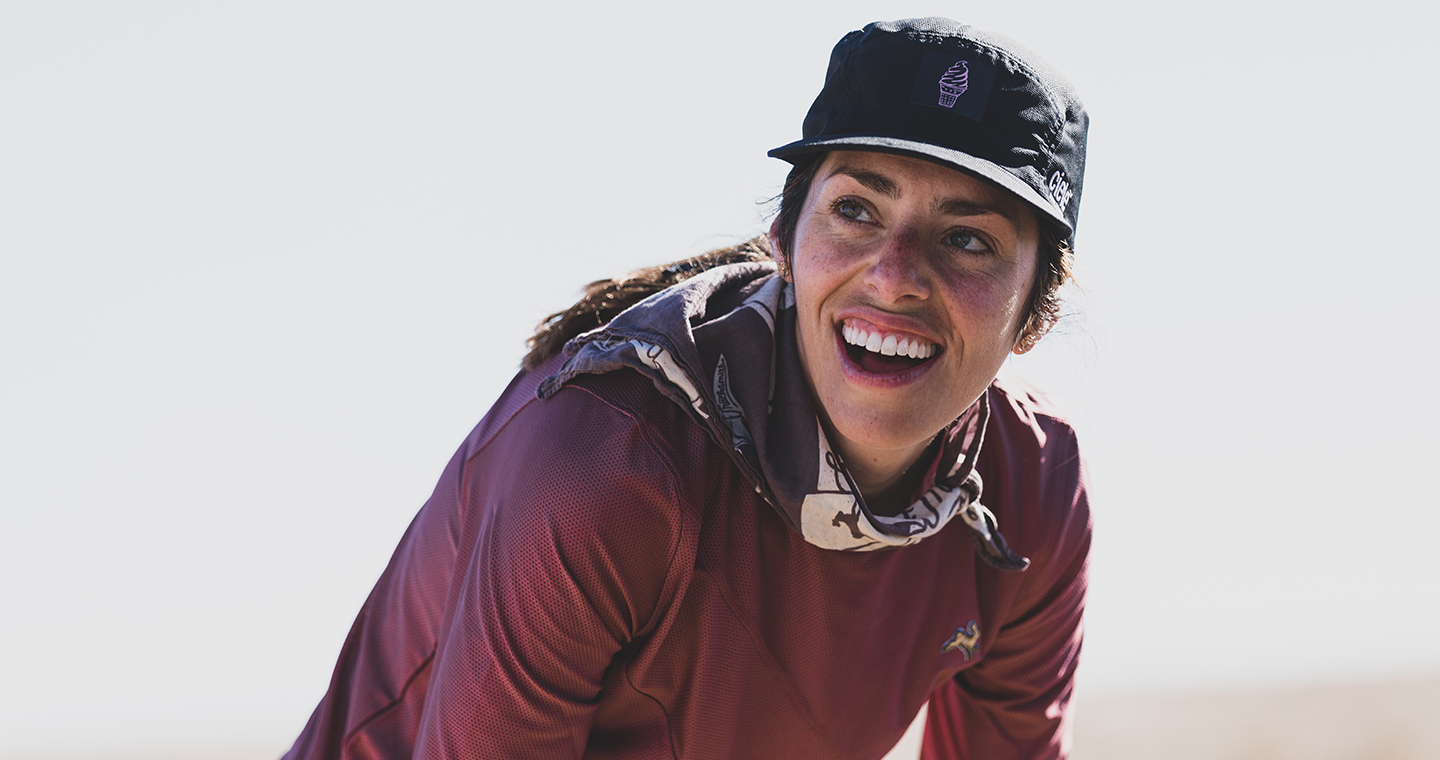 running soft is about the freedom of movement. it allows the body to loosen, the blood to flow and the time to pass.
Friendships are formed over cumulative conversations one hour at a time. It is often said that running is the closest sensation to floating, with each foot touching the ground for a millisecond before propelling back into the air. Soft Hour allows for that effortless sensation, without the brain telling you to slow down.

Teammate Evan Schwartz moved to Boulder after running 2:18:19 in the marathon, a time that qualified him for the Olympic Trials at the distance. At his training peak, Evan ran 120 miles per week or 193 kilometers. After accepting a position at running technology start-up, Stryd Running, Evan had to adjust his training schedule and found a home with The Track Club.

"Having a group of likeminded runners that share similar goals has changed the way I train. I find it harder to recover at altitude and realized that running soft allows me to recover faster so I can focus more on producing high quality workouts. Sometimes you need to run slow so you can run fast."

Since the inception of Soft Hour, we have been able to connect with runners and groups across the United States from New York to Los Angeles, Chicago to Portland. Even individuals from the UK and Germany have shared their love of easy runs. When runners come to visit Boulder and are looking for a group to share some miles with, we welcome them with open arms and soft legs. We have turned our team logo into a soft-serve ice cream cone as a constant reminder to run soft and have fun. As we open up our Strava apps to admire our slow pace, we are typically greeted by other runners across the globe posting ice cream cone emojis, showing their solidarity for the act. Soft Hour allows runners of all levels and abilities to run as one.
it takes the shame out of running easy and highlights the rewards of recovery. we want people to get excited about their soft runs. We are proud to own our easy days and share them with the world.
—
this article was written prior to the tragic events that took place in boulder on monday afternoon. our hearts go out to the entire community. if you are looking for a way to help the victims and families of the king soopers shooting, please visit
ColoradoHealingFund.org