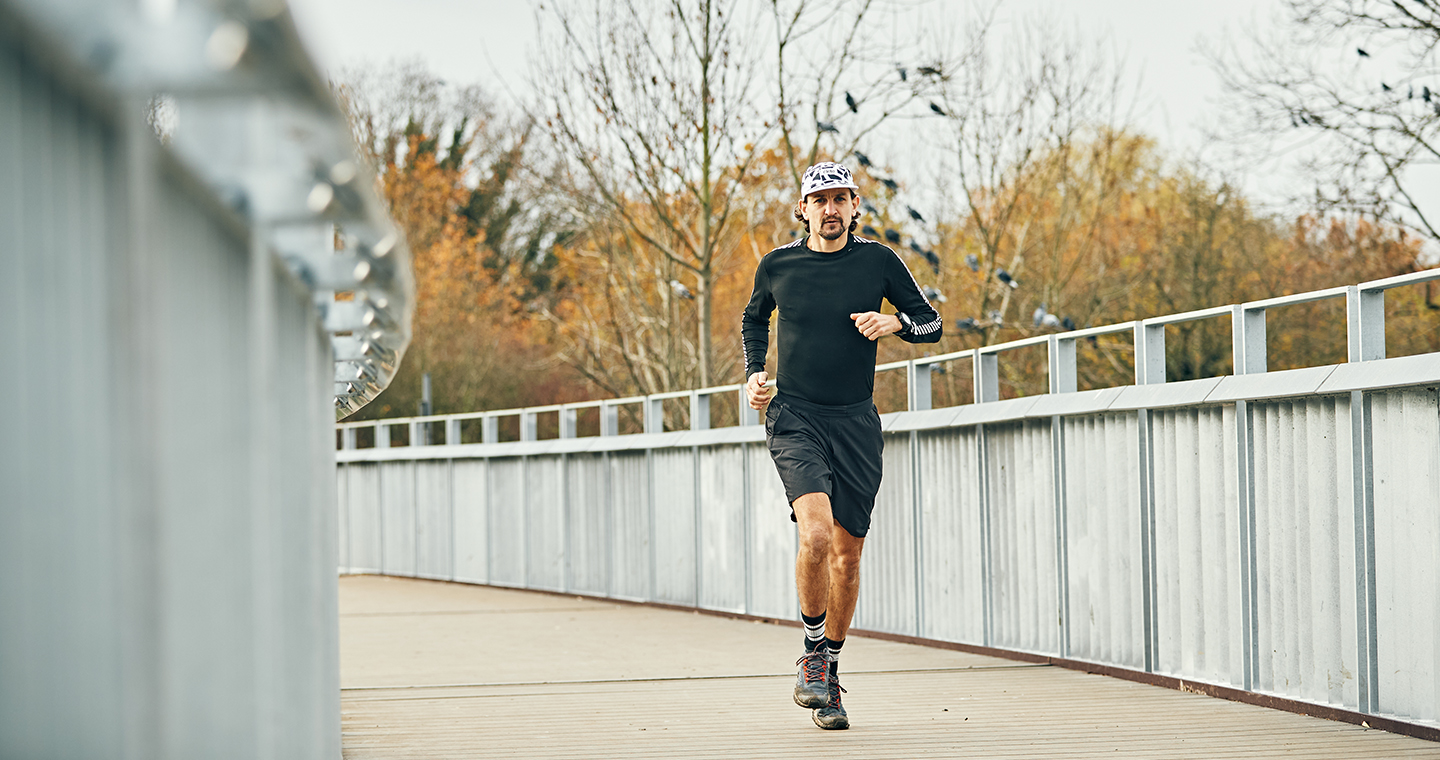 Ben first started running to pass the potential recruits' course for the royal marines as a 17 year-old. After five years of service, he left to move to London in 2005 and started a new life as a boxing trainer. A nasty snowboarding accident left him unable to box, which led to him rekindling his love for running and he's never looked back. Today, he can't imagine his life without running, as it has been a constant source of joy.

"I think my first taste of running was probably training to become a Royal Marine, as a teenager. Part of becoming a Royal Marine, getting your green beret, you have to run 30 miles across Dartmoor. It's called a speed march; so you march, you run. It's all off-road, with boots and packs."

"Literally all you have is yourself and your breath. They say that mindfulness is such an important thing to do in this day and age, and I firmly believe that running is one of the best things that you can do for your mental health."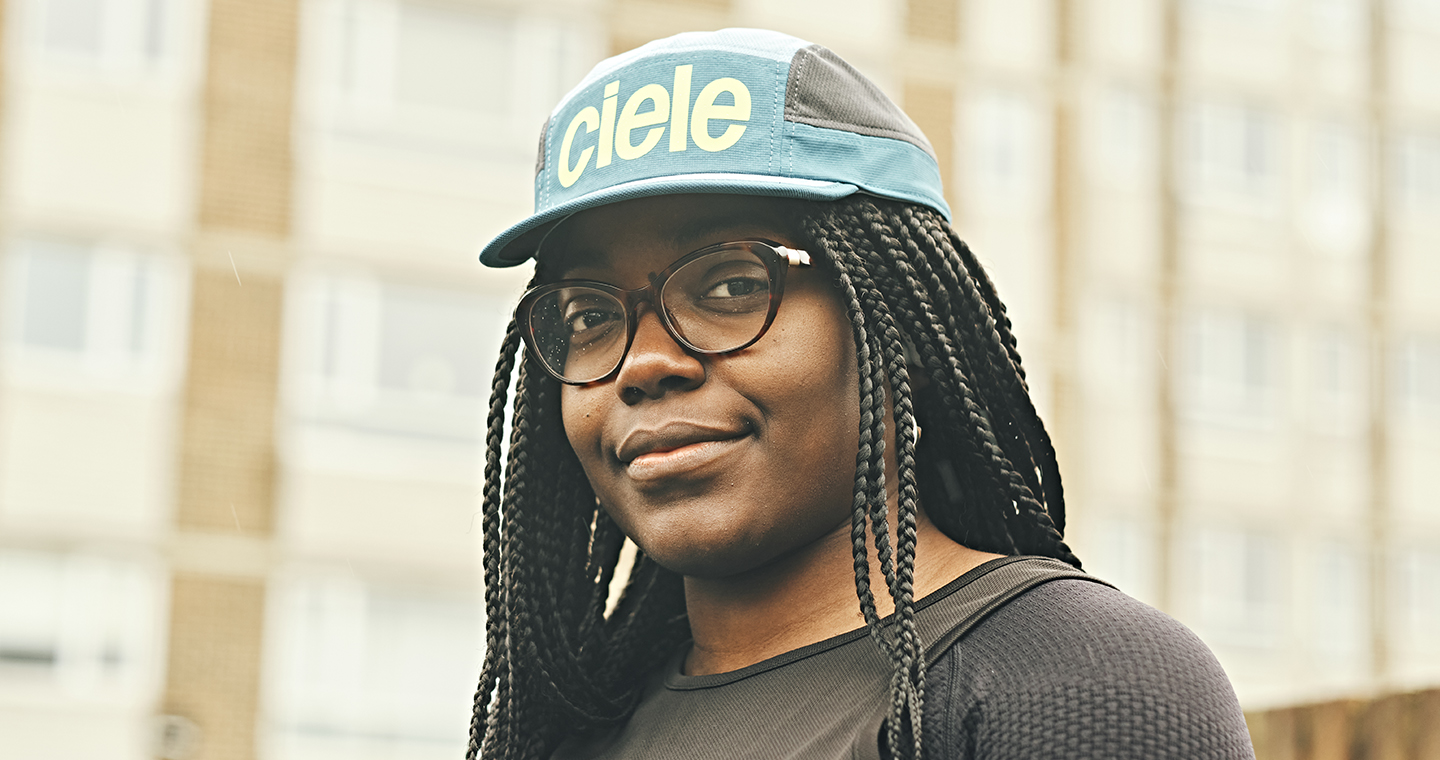 Kemi is a chemical engineer turned banker seeking more ways to merge her obsession for running with her deep passion for engaging with people to touch and improve their lives. Whether it's in lively banter with friends from various running clubs or in her work as a pacer, Kemi looks to help people around her enjoy the sport and the pride that comes from accomplishing their goals. Ahead for Kemi is continuing to embrace the adventures of trail running, diving into the world of ultra-marathons, and organising races in her native Nigeria where she plans to be a catalyst in the growing popularity of long distance running.
"During my PHD program, I found it very stressful. There was one day when I went out for a walk. I came back, and I don't know where the thought came from, but I thought to myself, 'I could have ran this.'"
"What I really like about running in London is that I can just go out and run. My parents and my siblings live in Nigeria. So I go there regularly. When I go running in Nigeria, I can't just leave my house and go running in the streets, I have to travel to a place where it's safe and then run on the roads. Here, I can literally just step outside my door and then start my run."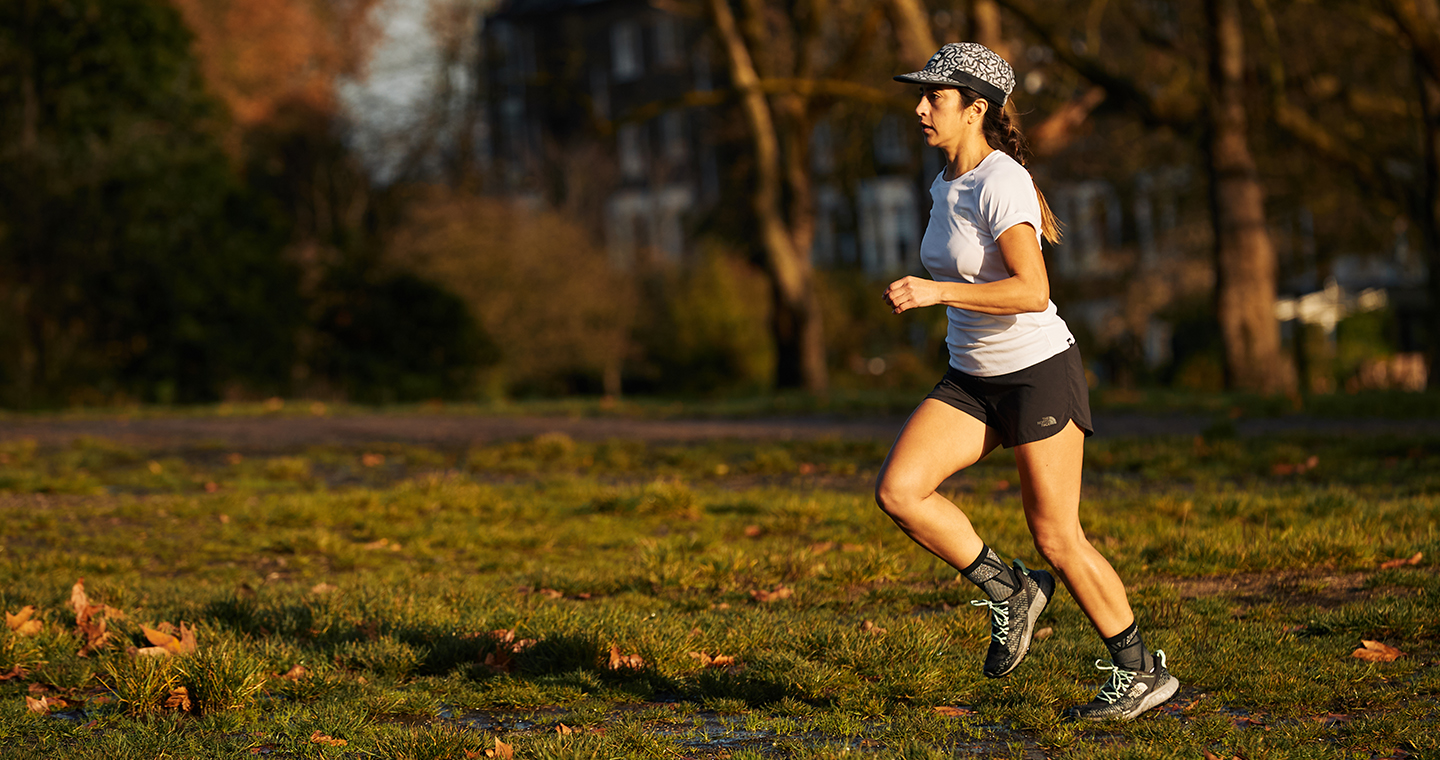 Yvette is a Community Ambassador and a passionate trail runner from London. She's always looking for a reason to escape the city, get outdoors and explore, whether that's on local trails or heading to the mountains for some serious vertical gains. She likes to get out of her comfort zone, push beyond her limits and seeing what she is capable of achieving. Experiencing the unknown is like a journey of self-discovery, constantly learning, growing and progressing but having fun at the same time.

Adapting to the current COVID restrictions have certainly been challenging for her, but she's tried to stay consistent with training, so when events resume she'll be race ready. Her races from 2020 have been moved to this year, and she has her eyes set on her first 100 mile race in June, as well as completing the UTMB TDS race in August.
"I never knew what trail running was. I didn't know you could leave London, within half an hour to an hour and you're running amazing trails, so close to home."

"That is what's fascinating about running itself, is that progression to then push those boundaries even more and more, testing your abilities, to achieving something that you never thought was possible."